The Hawker Typhoon is a British single-seat fighter-bomber, produced by Hawker Aircraft. From late 1942 the Typhoon was equipped with bombs and from late 1943 RP-3 ground attack rockets were added to its armoury. With those weapons and its four 20mm Hispano autocannon, the Typhoon became one of the Second World War's most successful ground-attack aircraft.
The ultimate craft - movement
The JW11471120 Pilot Watch Typhoon series once again demonstrates the ultimate craftsmanship. The three-dimensional digital time scale echoes the World War II typhoon fighters. We do every detail with great awe.
Also, it uses the ETA2824-2 movement, officially acknowledged as one of the most stable Swiss movements, with absolute precision, reliable time-keeping, magnetic-resistant structure and ideal power reserve.
Stainless steel, Perfect and smooth line
World War II Typhoon Fighter series – The Jenova big pilot's watch is made of stainless steel to create a smooth line. It does not bear the typhoon fighters that made the German armored forces suffer in the Normandy battlefield, which made the German tank force feel disheartened.
Radiation pattern, Three-dimensional Dial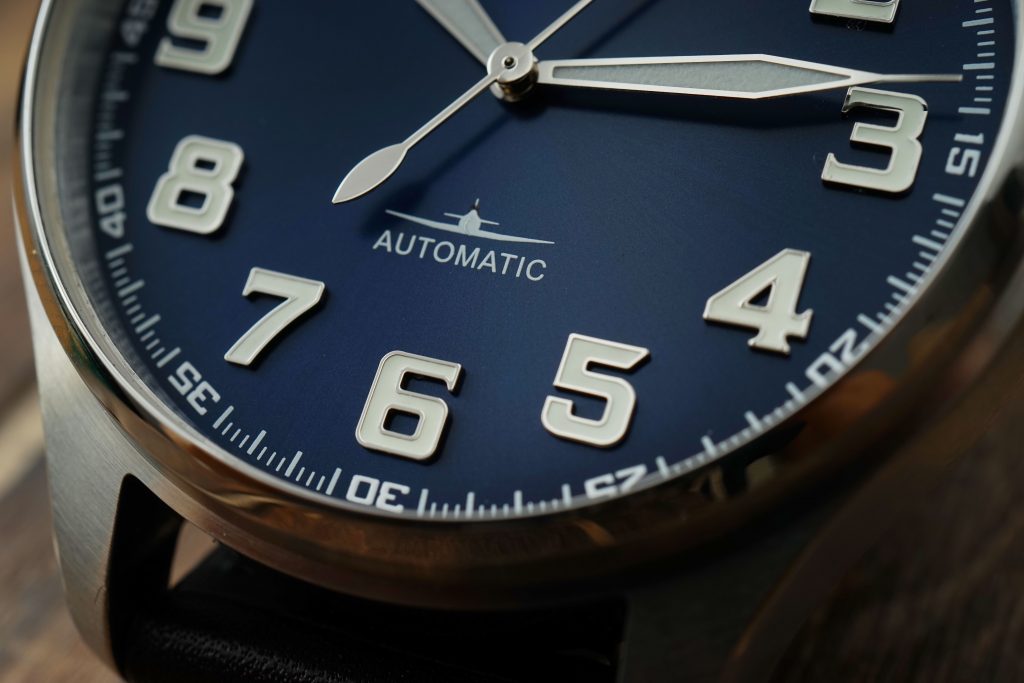 The three-dimensional dial is a subtle craft in the watch. Each dial must be accurately manufactured using the mold, and the BGW9 luminous light is injected into the time scale. The WWII typhoon fighter series is based on the basket radiation. With a three-dimensional dial, you can wear artworks that you can enjoy at any time.
Strap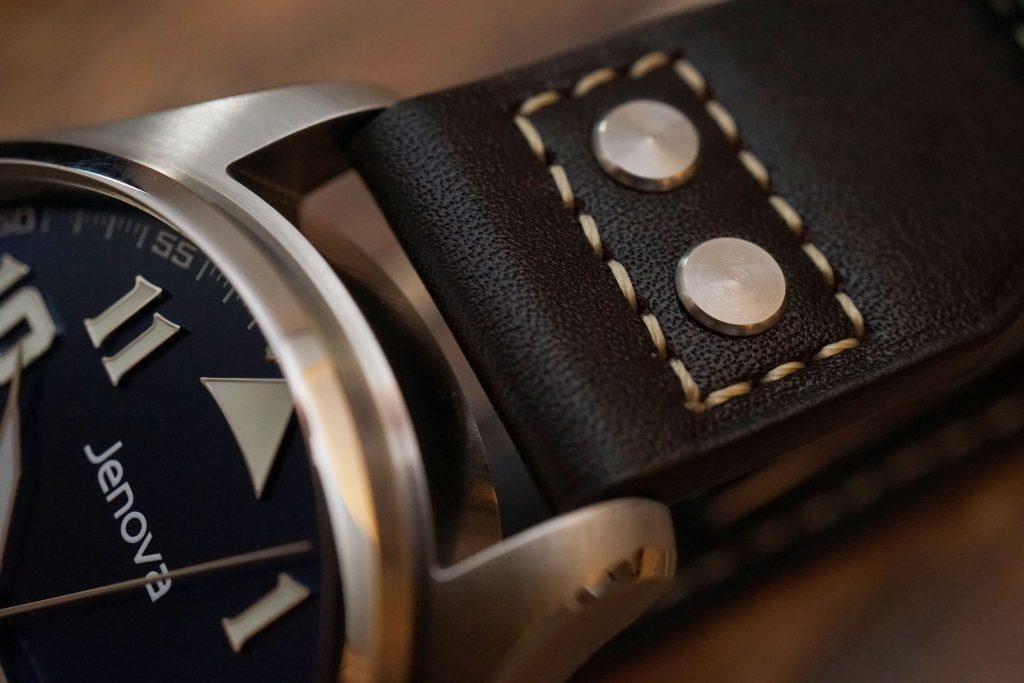 Premium leather with finely polished rivets.